Garlic and More - A Blend Of Garlic, Onions and Peppers With No Sodium - 2.5 Ounce Jars w/ 5 Recipes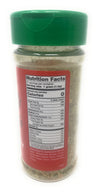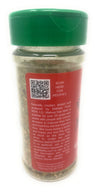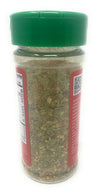 Garlic and More - A Blend Of Garlic, Onions and Peppers With No Sodium - 2.5 Ounce Jars w/ 5 Recipes
Product Description
Description
This is our Garlic and More Salt Free Seasoning that is gluten free, sugar free, NON GMO, Non Irradiated, Carb Free and Best for people with Heart Problems, Kidney Disease, and Diabetes or other needs for Salt Free Flavor.  This is low potassium and low phosphorus (listed on label) and 100% pure spice.  You have a full nutritional label that includes information on the amount of potassium and phosphorus in the product if you are concerned about that.
This Garlic and More blend includes garlic, onion, crushed red pepper, green onion and carrots.  A great blend with no preservatives.  You can use this for replacing that regular garlic when you are in need of a salt free blend.  This is delicious in every way and you can add it to almost any recipe to get a scrumptious flavor.
You can add this to any combination of vegetables or as a dry spice for any meat.
You get 5 printed recipes with this spice - 
Recipes for:
Yummy Herbed Chicken and Vegetables - Crockpot
Rice, Corn and Black Bean Burritos (Vegetarian)
Grilled Vegetable Kabobs with Rice (Vegetarian)
Vegetarian Sloppy Joe Lettuce Wraps
Beef Barley Soup
This company was started by a Registered Dietitian Nutritionist and Author, NIckanny's Kitchen creates value and quality in every product they bring to market along with great flavors and taste.  These are very kidney diet friendly spices, as well as great for all the family.